Welcome to step 12 studio
Introducing you to The Chubbuck Technique Acting class
These are the sciences of how we live every day. Basing the technique in these sciences not only makes it unique in actor training but especially, easy to follow and utilise. Class is open to all levels. You will work in every class and between every class. All lessons are focused on directly applying the technique to a character. You will be learning about your own character's journey and what it requires of you the actor to play fully - but also of every character being worked on in class. (up to 8) Acting is a craft that needs to be trained every day. The studio principle from Los Angeles helps you shape your skills, stay in practice and combine everything with your everyday work and life. Chubbuck class is designed to provide you with a process you can rely on for whatever comes through the door next. Know what to do, when to do it and how to do it.
What do I get from a Chubbuck class
Work Hard! You will work in every class and be issued specific homework between every class.
You will be challenged to work on your weaknesses
You will learn about yourself and your emotional triggers so that you know how to trigger yourself in your work. So you can nail the scene.
Exercises for every conceivable scenario. Within classes, learn how to experience the death of a loved one, be under the influence of heroin or create the organic pain of a gunshot wound and many more.
Analysis. Everything depends upon it. Learn how to do it from the lens of Psychology so you're truly on the journey of the character.
Get taught by an officially accredited teacher, trained by Ivana herself, who is still a working actor with their eyes on who's casting what. This is a 'living' technique and Rich is at the cutting edge of it, actively living it himself.
Access to the S12S community. Have the support of your peers for self-tapes and more.
Flexible further training. The L.A studio system makes it easy to stay on top of your game. Take as many or as few classes as your schedule allows. Monthly classes are announced max a month in advance. No long-term fees, subscriptions or memberships.
How does a class work?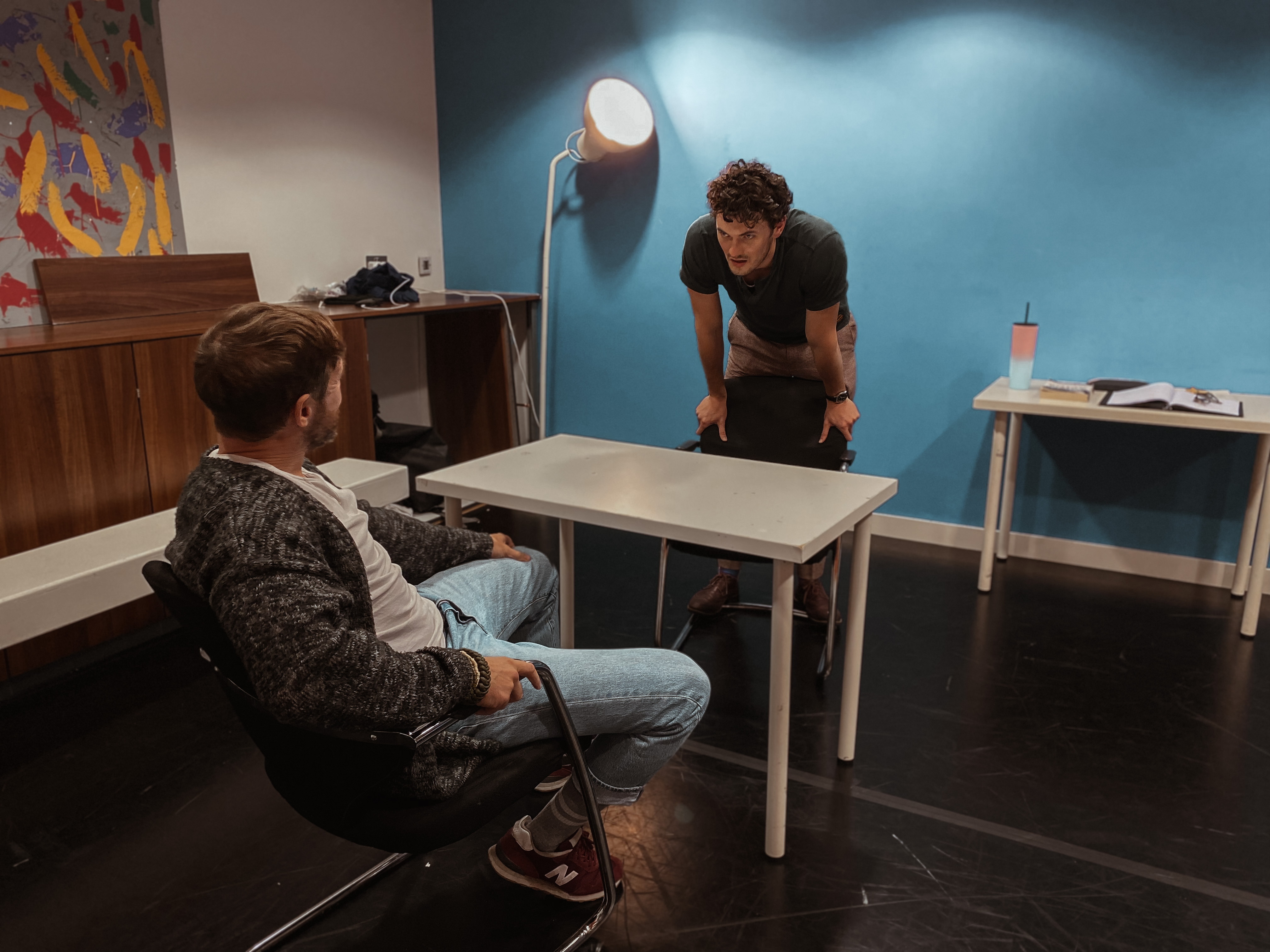 The L.A studio 4-week block system: First email to book in, including showreel etc. One week before class commences you'll receive your assignment. ( scene and scene partner or Monologue) You're then expected to spend a minimum of six hours working with your scene partner before and between every class.

Your first big transformations in class will come from these 3 steps:

1. Analysis. Learn how to break the script down into real needs you can play from your body.

2. Relationships. Learn how to work with substitutions so that you're creating the dynamic of history with your scene partners.

3. Preparatory exercises. Incredibly powerful ways to turn your engine on so you're ready for every take, every time, before they call the action. Because the scene starts before the scene starts! ( this stuff will transform your self-tapes straight away).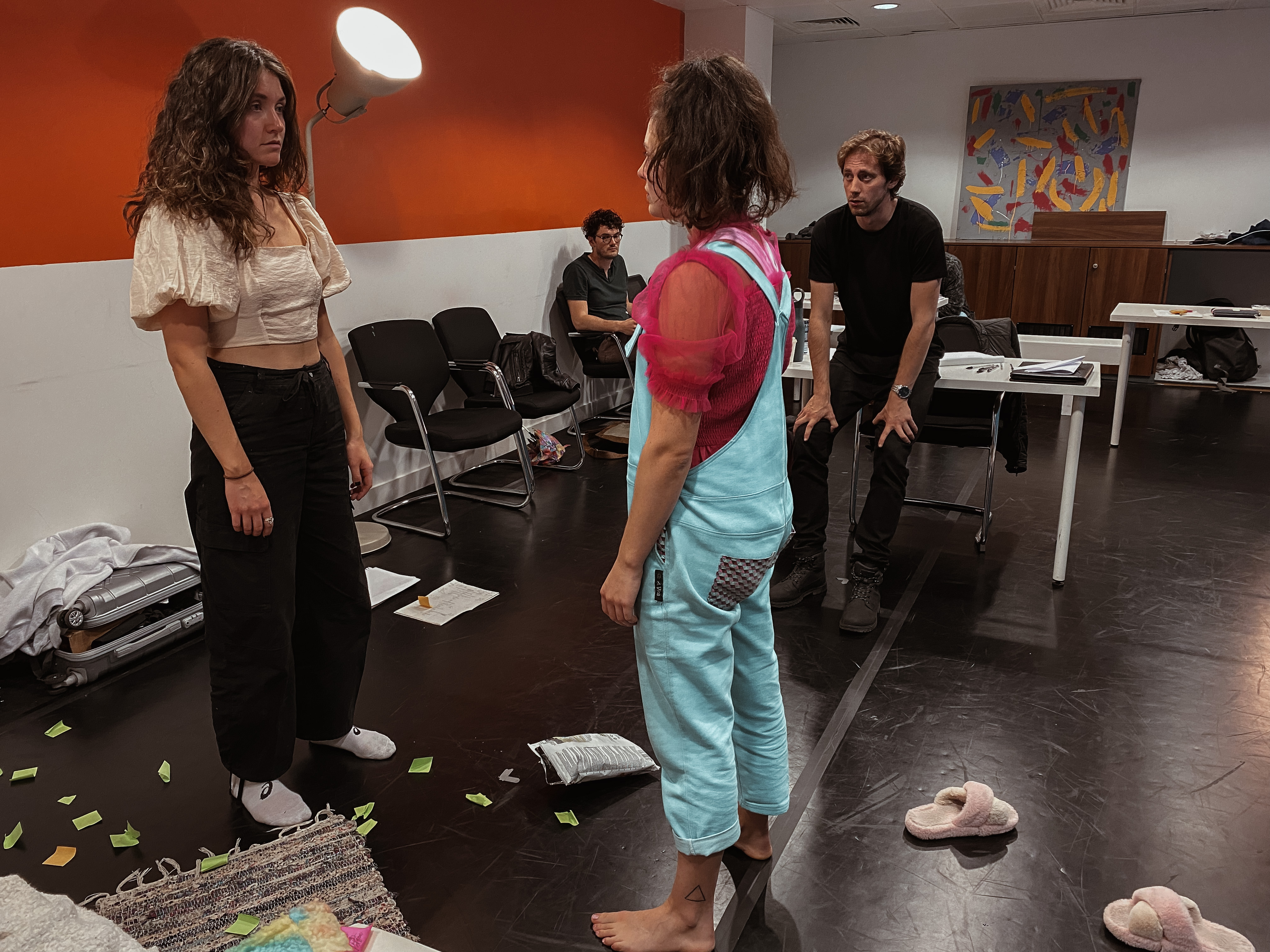 Week 1. The first works
You'll perform the piece as you have prepared it, full feedback and instruction will be given, and homework. - You'll then re-rehearse with new information, exercises!
Week 2.
the reworks! Where we will be working on raising your performance to the next level. End of week 2, new assignments for weeks 3 and 4.
In class you will always learn how to apply the process directly to a character no abstract exercises. Everything is specific and tailored to you. You will learn a process you can rely on!

This is a professional acting class. It is intense and intimate. Maximum 8 participants per class. Approx one hour on the floor for every actor/scene.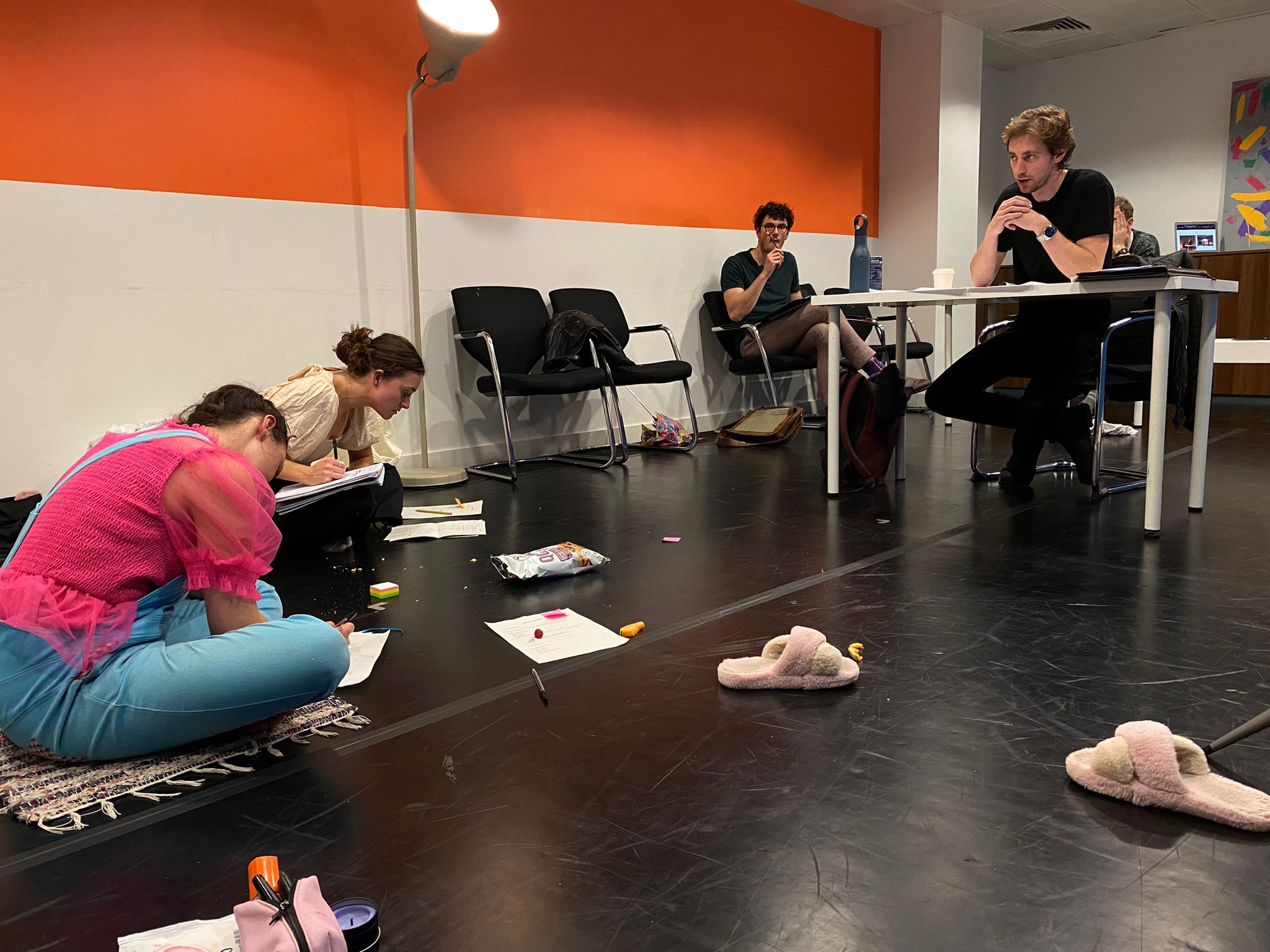 Classes run every month, on the month. Eg. For a block beginning the first week of February. Registration will open for it the first week of January. Via the mailing list. Places are offered on a first come first served basis.

To be up to date will all classes. You will need to join the mailing list.

info@step12studio.com

A typical block could look like this: February



Friday 7th
Friday 14th
Friday 21st
Friday 28th

6-9 pm.

Pending availability it may be possible to book for just the first two or second two weeks. N.B Second two weeks are only available to returning students.

N.b. Classes are only available when coach Rich isn't away filming himself.
How to book?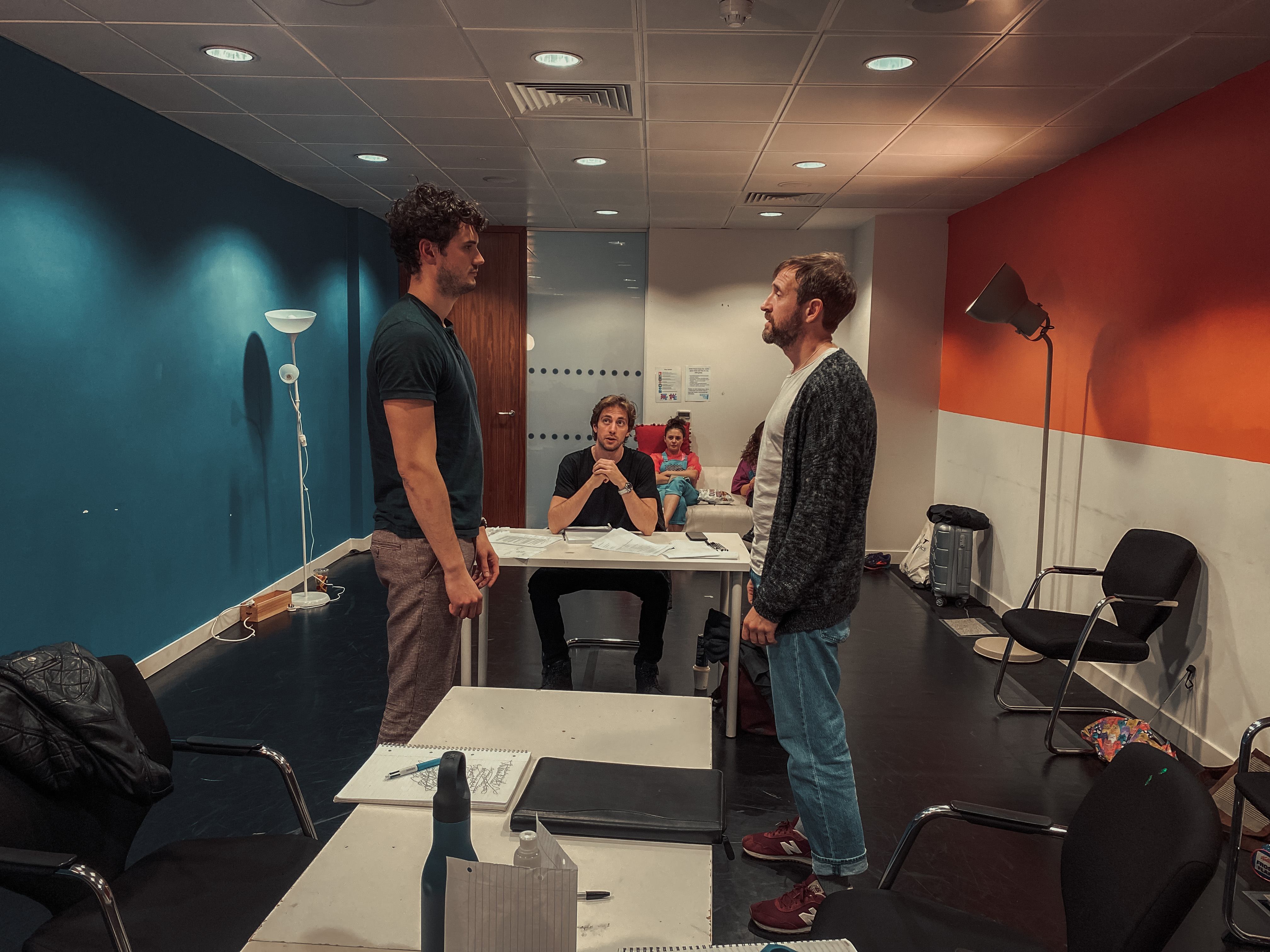 All enquiries and bookings info@step12studio.com

If emailing to book, please include a spotlight /c.v/ showreel link.

In subject line quote the class you want i.e Block 10 booking.

Deadlines for booking are given above and are set for the assignment day. Should you book earlier, you may have more time to prepare.

All class schedules are announced via the mailing list. email or use contact box below to join.

info@step12studio.com
"Being good isn't good enough. You can't take good work to the bank. You have to be great. Greatness is in the details!"
- Ivana Chubbuck
Tetstimonials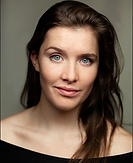 Cassies Symes
Actor
The group session was really beneficial. It made a real difference in such a short time and I learnt techniques I shall apply to my work again and again. Rich tailors the class expertly to the needs and level of the students and I recommend him very highly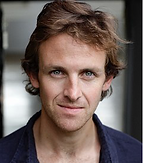 Tom Ward-Thomas
Actor
I found the Ivana Chubbuck approach fascinating - both psychologically and dramatically. It allowed me to find some really interesting places to go with the character that I hadn't realised. Initially I found it a bit difficult to grasp but once I allowed myself to throw myself into it, it unleashed all sorts of interesting things. Highly recommend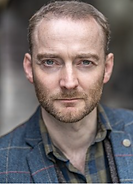 Martin Neely
Actor
Although I only had a few hours working with Rich in the Step 12 Studio, it was an intense afternoon and I know we barely scratched the surface. However I quickly saw how these practical techniques can help get an actor to the heart of a character, giving depth and emotion from a truthful place. The steps are clear and thorough and Rich was there to guide us through the process. It's definitely something that I will look to for future projects.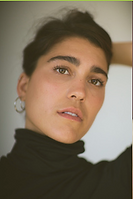 Lea Anderson
Actor
I had the chance to be coached by Rich for a short film I starred in. He introduced me to The Chubbuck Technique and I was amazed how much it helped me understanding the story, analysing the text and expanding my imagination to create the character and play. During our session Rich created a safe and joyful working environment for me to explore and try out things. His guidance and advice were helpful and challenging. This approach helped me to get out of my comfort zone as an actress but also enabled me to learn about the craft. I discovered new tools and enrich my process of creating an interesting and layered character. It's a very powerful technique I highly recommend to anyone who wants to bring their acting skills to another level.
Frequently Asked Questioins
I WANT TO BOOK A CLASS BEFORE YOU ANNOUNCE IT

Nope. The only advance you can get on class announcement is to join the mailing list. Everyone gets just as much time to respond.

IF I COME TO CLASS WILL I GET TO WORK ON ALL 12 STEPS?

We will start at the start. Step 1 and build our way up from there. Your work ethic will determine your progress.

MY SCENE PARTNER IS BEING UNRELIABLE, WHAT DO I DO?

It's never happened. But, should you have issues contact your teacher asap. Students, just as in L.A, are entitled to fire their scene partners should they wish. Again, you must inform your teacher so assignements can be rearranged.

I KNOW I'M TOO BUSY TO WORK WITH A SCENE PARTNER BUT I STILL WANT TO COME TO CLASS

Happens all the time. Simply let Rich know when booking and you'll be assigned a monologue. Just as vital to your training as a scene would be.

CAN I JUST DO HALF A BLOCK?

Absolutely. Pending availabillity you may book into the first half or second half of a block. N.B, Second half is only open to returning students.

I'M SICK I NEED TO CANCEL

The show must go on. When you book into class you are making a commitment to yourself and the group, especially if you have a scene partner. Refunds are not offered except in severe circumstances where funds will be held in lieu so you may return and complete your assignment.

I WANT TO CANCEL

The show must go on. When you book into class you are making a commitment to yourself and the group, especially if you have a scene partner. Force majeures are ofcourse taken into consideration. Funds will be held in lieu so you and your scene partner may return and complete your assignment. Dropping out will be subjected to an admin fee. Refunds are at my discretion. Once you book into class i expect the same commitment and professional behaviour you would offer freely to a job. Drop outs will be subjected to an admin fee. Within 48 hours of assignment day £25.00, after assignment day £45.00. Earlier and postponing, £15.00.

I AM SCARED OF DIGGING UP TRAUMA, IT CAN'T BE HEALTHY?

With The Chubbuck Technique our focus is on unresolved issues, and through the metaphor of our work as artists we seek to overcome those issues, for ourselves and our audience. Learning how to do so is one of the many things class is for. Unlike other 'methodologies' where actors may spend hours digging up and sitting in their trauma to be ready for a take, we do not sit in our trauma, we use it as fuel. (N.B its very well explained in the book! But here it is from Ivana - https://www.youtube.com/watch? v=UUhuk78zdP0).

DO I HAVE TO READ THE BOOK?

Yes. however - for your first classes - you only need to have gottent hrough the first 4-6 chapters which takes no time at all. Curious? email rich now for a free guide giving you an overview!
Still got unanswered questions? Drop Rich an email. S12S operates under the philosphy that there are no 'stupid' questions, the only 'stupid' question is the one you did'nt ask. Ask Rich - info@step12studio.com